Who is who
Other authors

Contributors
Karin Wagner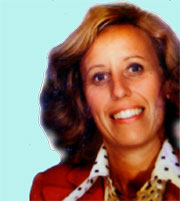 Born: 1941 in Karlsruhe [Germany]
Occupation: Director of Advanced Studies
Lives in: Ettlingen (Karlsruhe) [Germany]
Mail: esperance112

aol.com

Karin Wagner – her ancestors come from most different regions, covering from Tilsit and Königsberg to Berlin, Karlsruhe or Freiburg – performed studies in Linguistics, History, Politics, Philosophy etc. as part of her career as a director for Advances Studies at Colleges. Her preference for French subjects led her to know France nearly better than her own country. Contributions to
newchronology:
1
During five years, Wagner worked as director of a private Academy, then as a consultant and as responsible for teacher's training in French language. A friendship with a baroness of Königsbach (Saint-André-Montbrun) opened her a new opportunity to plunge into French history: she undertook the critical reconstruction of a nobiliary family tree. This effort has led her since nearly 30 years to many countries where to analyze archives and contact researchers and descendents, looking for the famous needle in the haystack.
It was also by chance that Karin Wagner found out about the critical chronology, when she visited Eugen Gabowitsch's Historic Forum in Karlsruhe. As a Historian, she knew of course about earlier critical views and faking of archives. Nowadays she continues to focus on genealogical research in France and Italy. She also works on a dissertation about Paul Diel.
To access all papers published by Karin Wagner on newchronology, please go to the Library and select Wagner in the 'authors' column.