Links
Subscribe
Contact

About us
Links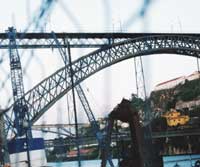 CronoLogo is by no means the only website about shortened chronology. There are several German sites about the same subject, many Russian sites, some French and English.
SIS -Society for Interdisciplinary Studies, with seat in England, brings analytical articles continuing the themes of Velikovsky, since 1975. The journal "Chronology and Catastrophism Review" (C&CR) appears every 4 months in English. In recent years Uwe Topper has contributed to it.
[http://www.knowledge.co.uk/sis]
This section is still under work. To find German sites, please look at the

German Links page.
Do you know of any interesting English site? Send us a notice by writing to ilya

cronologo.net and telling us the URL-address. You might also use the contact form at the Contact page.
For all links on our homepage: We dissociate ourselves hereby expressly from all contents of all linked websites on our homepage and do not adopt their contents.